Electric Charging Stations: Orange County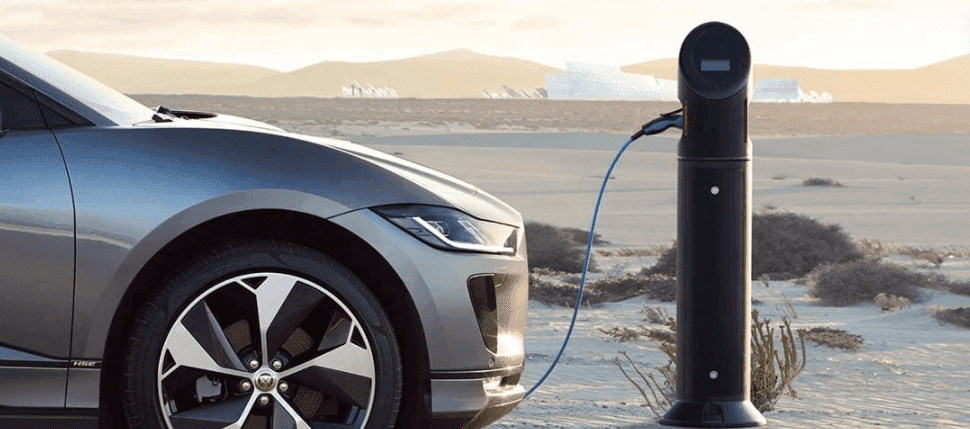 ---
---
You probably know how to find a gas station in the Los Angeles and Orange County areas, but where do you go to charge up your electric vehicle? Electric charging stations in Orange County are popping up in more and more places, and you might be surprised by just how many free EV charging stations in Orange County you can find on your daily commute. Take a look at how to find the best places for your Jaguar I-PACE below:
Tips to Find EV Charging Stations in Orange County
If you're looking for a free EV charging station around Orange County, it's important to do your research. Here are just a few strategies you can use on your next Chino Hills trip:
Apps: The Touch Pro® Duo is found in the I-PACE interior to help you find the nearest charging point on a 3D map, while also keeping track of your battery charge level. Plus, you can rely on third-party apps like ChargePoint and PlugShare if you don't drive a Jaguar.
Chains: Retail chains often have EV charging stations in the parking lot, so check nearby stores like Walgreens, Whole Foods, and IKEA for a quick charge.
Hotels: Many hotel chains, including DoubleTree and Marriott, offer charging stations that will charge your car as you sleep!
EV Networks: Privately-run charging networks, like Blink, are also a great source of electric charging stations in Orange County
Jaguar I-PACE Charging Stats
While it's always a good idea to know where to go for a charge, the Jaguar I-PACE specs boast an impressive range of up to 234 miles. If it's time for a top off, you can opt for a 50 kW fast charger or 100kW rapid charger for even more power. How fast can you charge your I-PACE?
50 kW DC fast chargers: The most common public EV station, 50 kW fast chargers will get your battery up to 80% in 85 minutes.
100 kW DC rapid charger: Faster still are the 100 kW rapid chargers that bring your battery to 80% in just 45 minutes.
Don't forget to check in with your InControl® Remote™ app. This offers remote access to your I-PACE range, charging status, and charging rate.
Learn More with Jaguar Anaheim Hills
For more information about EV charging stations in Orange County, feel free to contact us at Jaguar Anaheim Hills. We'd love to give you more advice about where to charge your EV vehicle, and we'd be happy to get you behind the wheel of a brand new Jaguar I-PACE!