2021 Jaguar I-PACE Review

The long-anticipated 2021 Jaguar I-PACE reviews are in, and experts weigh in on this all-electric vehicle to help you make a sound car buying decision. At Jaguar Anaheim Hills, we want to help you accelerate into your luxury crossover journey. Thus, we have gathered various I-PACE reviews from well-respected car experts. Let's take a look at what others have to say about the I-PACE.
---
2021 Jaguar I-PACE Overview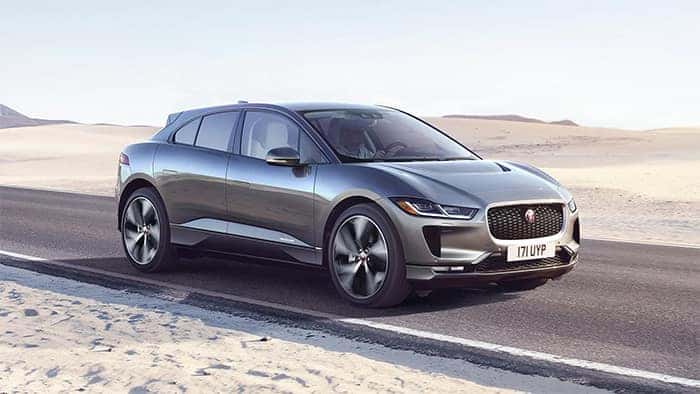 Just one look at the new Jaguar I-PACE and Chino Hills drivers hearts flutter. The exterior is captivating and it is only the beginning of what the I-PACE has to offer. A luxury crossover, the I-PACE is fast charging, has an EPA-rated range of 253-miles, and instant acceleration. The I-PACE is a five-seater that acts more like a sports car, but this way, you can experience its power with friends.
There is no lack in passenger space or its high-end, sleek design. You can expect advanced technology to entertain and keep you connected while on the road. If it weren't for charging, you would never know that the I-PACE was an all-electric vehicle. But do not just take our word for it, Orange County drivers. Here is what the experts have to say about the 2021 Jaguar I-PACE.
Jaguar I-PACE Expert Reviews
Fall in love with the luxury mid-size SUV crossover known as the I-PACE. Find out why from the Jaguar I-PACE S review to the Jaguar I-PACE HSE review; either way, people in Los Angeles love the I-PACE, and the experts do too:
"The 2021 Jaguar I-PACE merges the powertrain technology of the future with everything expected in a prestige luxury model."
Top Gear is impressed by the look and feel of the I-PACE, saying:
"Jaguar steps bravely into the unknown and nails it. A rapid, desirable, good-looking SUV that happens to be powered by electricity."
"The standard adaptive air suspension in the 2021 I-PACE can lower ride height for freeway cruising or lift up for a wading depth of almost 20 inches. It will also provide a relaxed and comfortable journey, or a tauter manner with quick responses when the I-PACE is driven with some enthusiasm."
Make Your Own I-PACE Review at Jaguar Anaheim Hills!
The review that matters the most is yours. At Jaguar Anaheim Hills, we want you to see what the experts say about the 2021 Jaguar I-PACE. Contact us to set up an appointment and let us show you how particular this year's I-PACE is compared to other electric vehicles. Take a look at the Jaguar I-PACE specials just for you!
Already gearing up for the release of the latest model? Check out the 2022 Jaguar I-PACE dimensions today.
More From Jaguar Anaheim Hills